About Us

Aerodog Solutions, LLC, is based in Phoenix, Arizona. Specializing in consulting of operations control environments and policies and procedures, Aerodog Solutions bring over 15 years of experience when looking at business practices, and has seen many different solutions to many unique situations and requirements. Aerodog Solutions has an extensive background in integrating operations control systems, maintenance systems, crew systems, flight planning systems, reservations systems, and other 3rd party systems. Recent work has included multiple major players in the US market as well as international markets.

Aerodog Solutions has extensive knowledge of the Sabre AirCentre Movement Control and Maintenance Control products, as well as their integration with various other Sabre and 3rd party vendors. Recognizing that no one product fits all, Aerodog Solutions is very happy to work with you to analyze your specific requirements, and help you find the optimum solutions.
Our People

John Bergt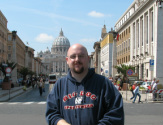 Owner and President
: John Bergt has spent the last 15+ years working in the field of airline operations control and IT system integration. His background from both sides of the spectrum, both as a user and a vendor gives him unique insights into the dynamic that always exists between customers and vendors. Mr. Bergt has received numerous recognitions from his industry peers, both from vendors and clients, recognizing his depth of knowledge, and his breadth of flexibility. Mr. Bergt is also a licensed Airline Dispatcher and avid flier, holding a Commercial Pilots license with Instrument Rating for single and multi-engine land planes, and single engine sea planes. Mr. Bergt is currently the proud owner of Delivery position #877 for an Icon A5 LSA amphibian from
Icon Aircraft
.
In his free time, Mr. Bergt serves as a volunteer and member of the board at
Maricopa Live Steamers
, a railroad heritage preservation society, located in Phoenix, Arizona. He is also involved with several charitable animal causes, especially those related to animal rescue and animal cancer research.
---
Louie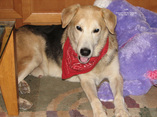 Our Mascot: Louie was the first dog rescued by John Bergt and his wife, Elisabeth. Though he only lived with them for just short of a year, he brought much love and laughter to the family. It was his rescue that first sparked Mr. Bergt's interests in animal rescue, and after his passing, to animal cancer research. Louie is the inspiration for the dog perched in the classic bi-plane in the company logo.

---